Web Print
Web Printing allows students, faculty, and staff to print from a laptop or mobile device via a web browser without the need to install print drivers. To upload a document for printing, please follow the instructions below:
1. Navigate to https://webprint.olivet.edu/ and log in with your ONU username and password.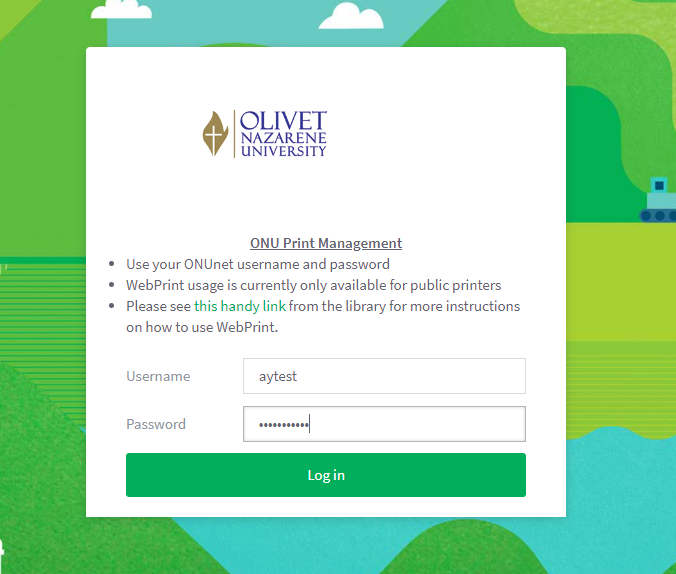 2. Select Submit a Job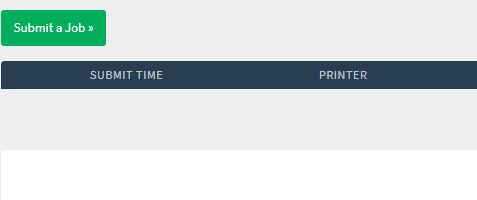 3. Select a print option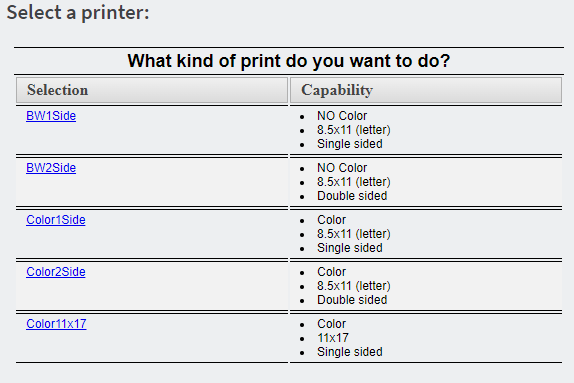 4. Select a Printer: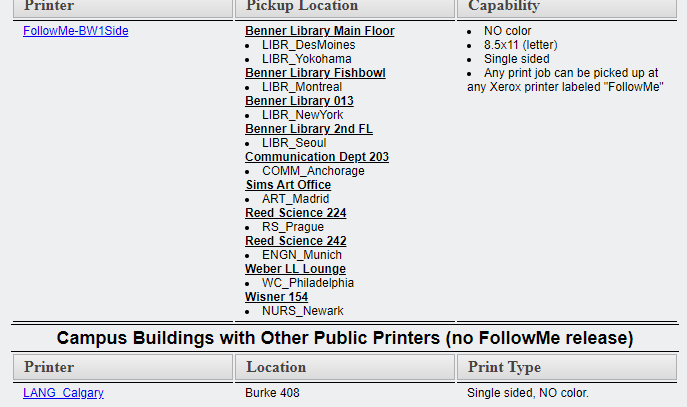 5. Type in the number of copies that you would like to print of your document and then select Upload Documents

6. Either drag and drop the files that you would like to print or select Upload from Computer to navigate to the files. Please note the list of supported file types.

7. When you are finished uploading your files, click Upload and Complete
8. The main Web Print screen will appear with your current available jobs in the print queue.

9. Release the print job at any public Xerox printers by tapping your ONU ID at the printer.​