If employees do not have any personal computers to work from home https://it.olivet.edu/self-help/employee-remote-access as a last resort we are encouraging employees to take their office computer home.  Office computers require a wired Ethernet connection.  IT will provide cables if needed.  
Please remember, the "Requestor" field is for the name of the employee taking hardware home, not the supervisor approving that request.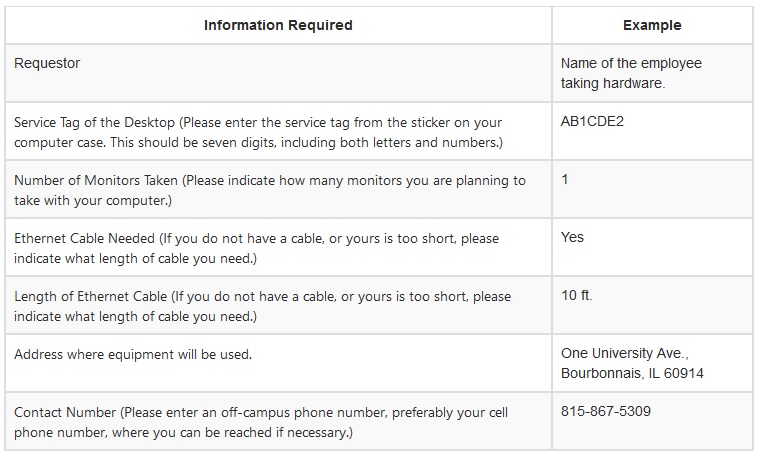 Before taking your office computer from home it is necessary that you have local administrator rights for that machine.  This is likely already the case, but there is a simple way to determine whether or not you have administrator rights.
To Check for Admin Access:
Search for the application Cmd using the search bar.

Right Click the cmd or Command Prompt icon:

Select "Run as Administrator"

Select Yes

A prompt will open

If the prompt asks for username and password: You do not have Admin Access:

If the prompt asks for an "OK": You have Admin Access.
If you do not have administrator rights you will need to contact IT before removing your station so that we can grant you those rights.
When you are ready, click the link below and choose "Request Service" to submit this approval.
https://olivet.teamdynamix.com/TDClient/2014/Portal/Requests/ServiceDet?ID=42515