Olivet recently announced its new partnership with GrubHub.  As an Olivet student/employee you are eligible for a GrubHub+ membership, which provides $0 delivery fees from participating locations.  Your membership not only works here in our community but also when you go home for breaks.
Setup Instructions
To begin, you will need to download the GrubHub app from the App Store (iOS) or Play Store (Android).
After installing the app, click the link below to sign-up as an Olivet student/employee.
Clicking the link should cause the GrubHub app to open and display this screen.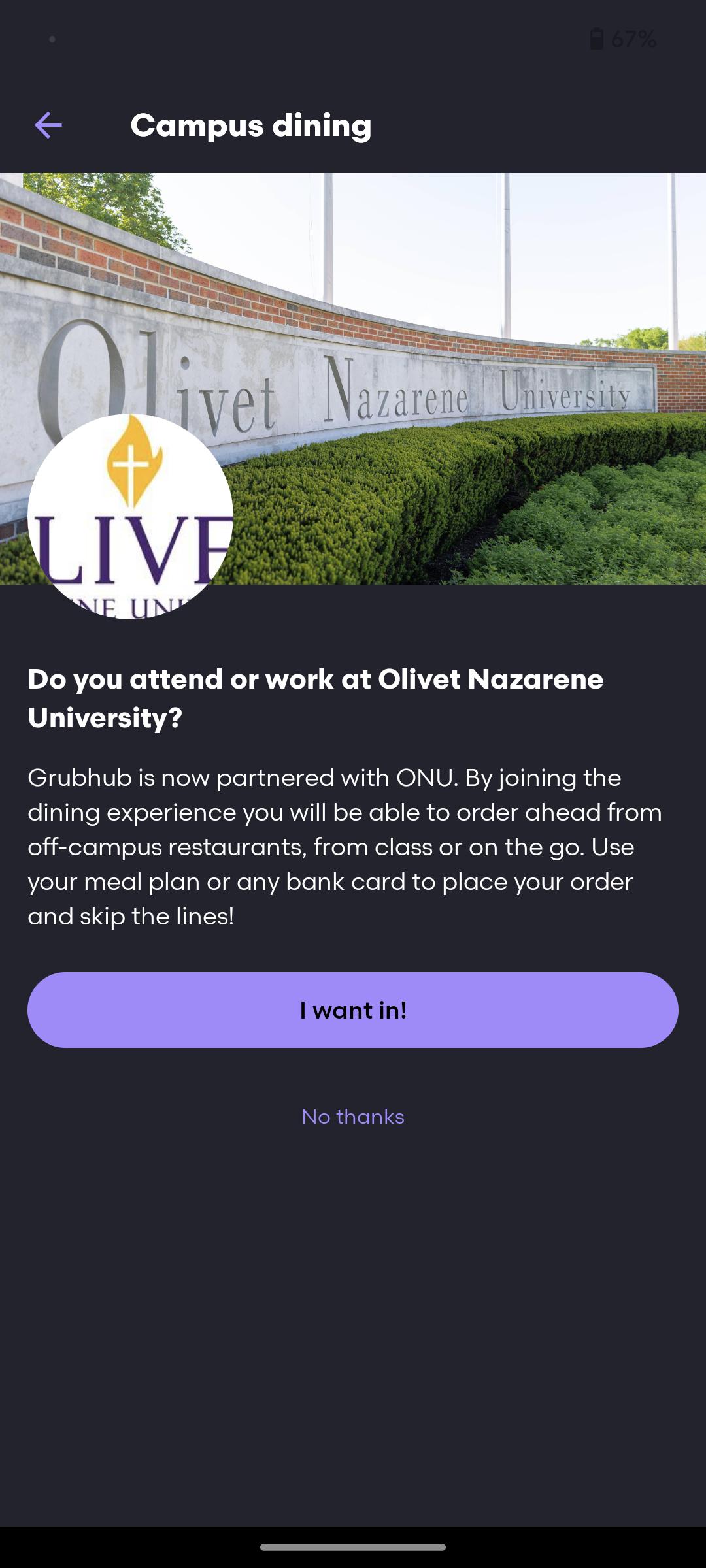 After tapping "I want in!" you will be prompted choose your class level or employment status.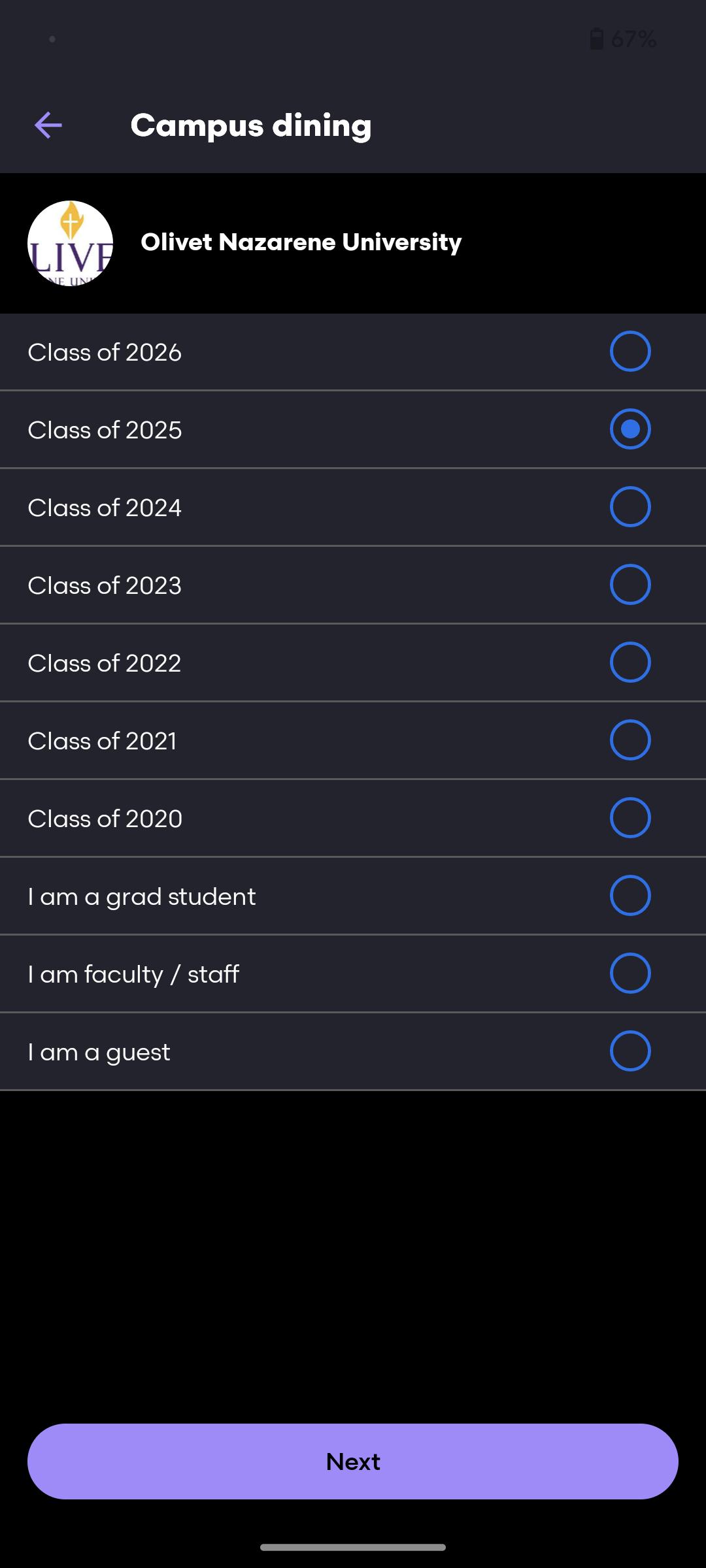 You will then be prompted to add your TigerCard.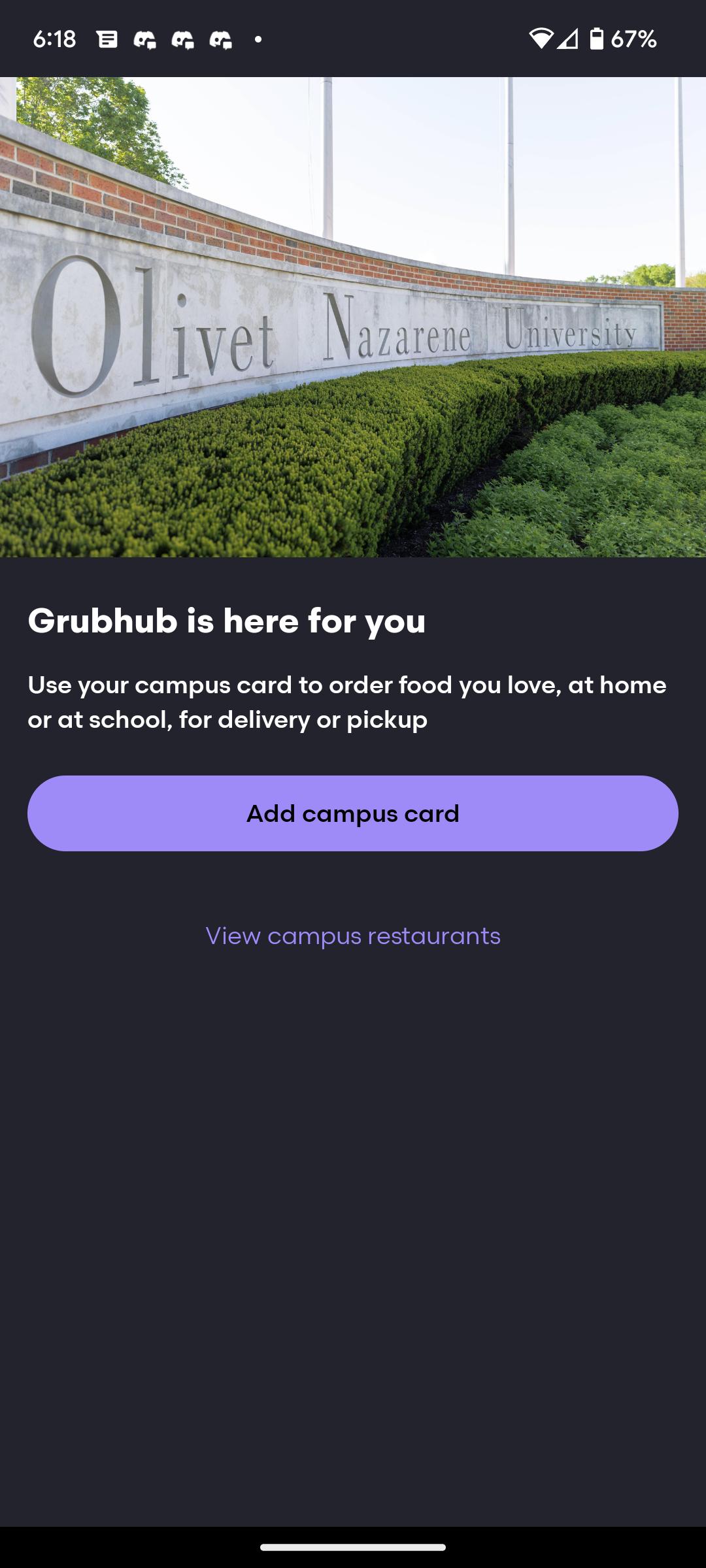 When you tap "Add campus card" you will be redirected to the Olivet login screen where you will need to enter your Olivet credentials.